Acerca de
I am a graphic designer who connects people to images in order to communicate a message or tell a story.
I make it my mission to get to know my clients, their needs, and provide top notch service.
I provide innovative ideas, a unique approach to visuals, plenty of experience delivering to challenging briefs, and always seeking new challenges that allow me to work outside of my comfort zone.
Miembro desde: 25 de marzo de 2016
Opiniones
"Amazing job! I didn't really know exactly what I wanted out of this design. And this designer made something that I'm very happy with. G-DesignSolution was very responsive to all of my requests and a lot of edits were made. Amazing communication, I'd ..."
Cliente anónimo
revisado hace alrededor de 5 años
"Brilliant service! Provided lots of options, hugely responsive to our feedback and incredibly accommodating to our many requests. Just a great job done - we love our design and can't wait to share it."
jo.gray
revisado hace alrededor de 6 años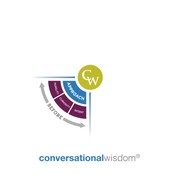 "I highly recommend George. He came up with an excellent design for my labels and seemed to understand exactly what I was after (even before I did!). They look extremely professional and expensive, which is perfect for the market I'm going for. He was..."
Cliente anónimo
revisado hace alrededor de 6 años